Thanks to programs like First Lady Michelle Obama's Let's Move! campaign, highlighting childhood obesity, and "Cut Your Sugar," the New York State Association of County Health Officials' effort to reduce sugar-sweetened beverages in New York state workplaces, public awareness of the importance of eating healthy has never been greater.
Since healthy eating is important to us, my husband and I launched New Leaf Group in 2011 to make sensible snacking more accessible for time-strapped Capital Region residents.
Finding healthy, convenient, on-the-go options can be tough. But being busy shouldn't mean sacrificing good health. And now you don't have to.
We're proud to offer consumers both better nutritional choices, and the convenience of a vending machine.
Here's to your health!
Kara Smith and Jim Del Favero
New Leaf Group, LLC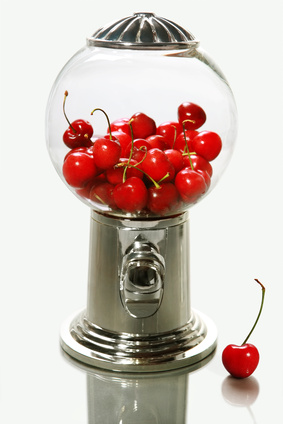 Vending healthy products is built around a simple idea — people feel and perform better when they consume healthy snacks and drinks. Poor diets lead to poor health and decreased performance and productivity.
The Centers for Disease Control and Prevention estimates that obesity costs U.S. employers roughly $13 billion annually. But without easy access to healthy foods and drinks, bad habits are hard to break.
Map illustrates nationwide percentages of obesity in U.S. adults